Day 2 :
Keynote Forum
Barton College, USA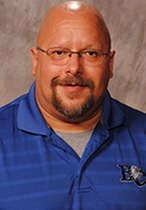 Biography:
Tim Dornemann is an assistant professor in the exercise science program at Barton College. In addition to his academic responsibilities, Dornemann is currently the director of sports performance, where he oversees the strength and conditioning of 21 athletic teams. His research interests include exploring use of vibration training and rotary inertial training for athletic development. Dornemann has had two books published by Linus Publishing – "PowerRev 'Four Laws of Victory' Character Development Program: Build Successful Teams and Athletes by Teaching Lessons That Transcend Sports" and "PowerRev Youth Athletic Development Program: Building Champions in Sports and in Life." His third book, "Russian Vibration Training: The Mikheev Method," was published by Heathy Learning. Through International Performance Sciences, Dornemann has worked with the Philippine Olympic Committee and India national wrestling team. He serves as a member of the United States Sports Academy's national faculty and has taught for the academy in Malaysia and Thailand
Abstract:
Statement of the Problem: The global market for nutritional supplements and ergogenic aids is expected to exceed 8 billion dollars by 2020. The sport supplement industry is driven by marketing, and the average consumer is unaware of which products are truly are beneficial and which are not. Methodology & Theoretical Orientation: As the leading organization in the field of sports nutrition the International Society of Sports Nutrition (ISSN) has gathered and reviewed the scientific body of literature available and issued key position statements. In particular, the ISSN position statements on protein and exercise, nutrient timing, and exercise and sport nutrition review: research and recommendations serve as guides for best practices in the industry. The information provided in these statements provides a critical view on what supplements have been scientifically shown to be beneficial for use by athletes. Not surprisingly the ISSN list of "apparently effective" supplements and ergogenic aids is not long. Conclusion & Significance: In the field of nutrition research is constantly evolving and shaping our views. At the time that ISSN issued these positions stands the "apparently effective" supplements and ergogenic aids included vitamins and minerals, carbohydrates, protein, electrolytes, creatine monohydrate, water, caffeine, sodium phosphate, and sodium bicarbonate.
Keynote Forum
University of Western States, USA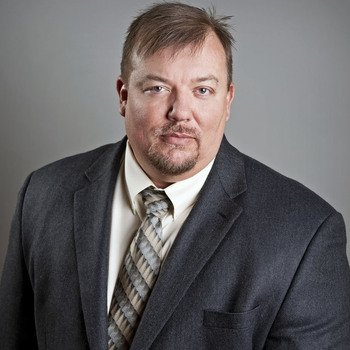 Biography:
Dr. Brad Johnson is an international speaker in the fields of fitness and education. Dr. Johnson is author of 6 books including, Learning on Your Feet: Incorporating Physical Activity into the K-8 Classroom (Routledge). Dr. Johnson teaches courses in Advanced Health & Wellness as well as Human Performance for Western States University and the University System of Georgia. He recently spent time in Malaysia developing a fitness diploma with their Ministry of Education. He trained teachers throughout Malaysia to incorporate more fitness into the classroom.
Abstract:
Statement of the Problem: Dieting may not be effective because there is an assumption that everyone has same caloric needs and that restricting caloric intake is universal for everyone. One factor that influences the effectiveness of caloric restriction and dieting is the differences in body shapes. For example, some body shapes, such as apple shape, are insulin sensitive and higher carbohydrate consumption can lead to increased weight gain, even while dieting. Another factor has been the increase in process foods, including diet foods, as well as a change in the food pyramid since the 1970's to increase the intake of carbohydrates. The increase in carbohydrate consumption has led to an increase of chronic inflammation within the body. This increase in inflammation is a primary cause of most illness, disease, faster aging and weight gain/obesity.