Day 1 :
Keynote Forum
University of Chichester, Department of Sport & Exercise Sciences, UK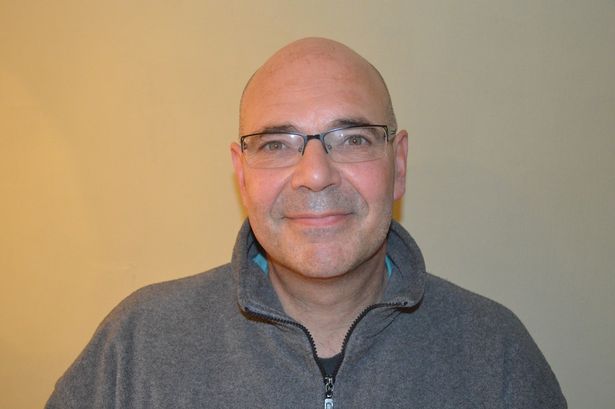 Biography:
Mark completed his PhD in 1994 from the Vrije Universiteit in Amsterdam (Netherlands). Since 2003, I have been working at the University of Chichester (UK). His current research interests are focused on eccentric-contraction induced muscle injury, muscle fatigue, and sports nutrition. He is on the advisory editorial board of the European Journal of Applied Physiology, and the editorial board of the European Journal of Sport Science, and the Journal of Sports Medicine. Mark is a Fellow of the European College of Sports Science.
Abstract:
Berries are multi-ingredient functional foods with the anthocyanin content linked to health benefits by known anti-inflammatory and anti-oxidant activity. Recently, certain berry products (e.g. New Zealand blackcurrant) have shown beneficial effects on cardiovascular, metabolic and physiological responses during and in recovery from exercise. Specific anthocyanin-containing foods and products seems to emerge as a new direction in sports nutrition research. Future work on multi-ingredient fruits and anthocyanin-containing products may provide justification for nutritional strategies used by athletes to enhance performance and aid recovery but also promises broader implications within the global world of sport and exercise.
Sports Food and Energy Drinks
Location: 1
Session Introduction
University of Cape Town, Rondebosch, South Africa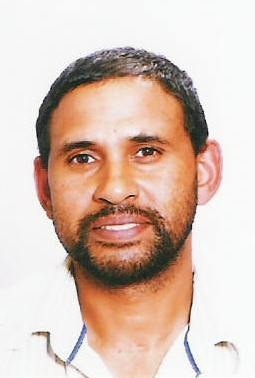 Biography:
Gary Gabriels is research Scientist at the University of Cape Town (UCT). He obtained his Doctorate in Pharmacology (UCT). His broader research interest is in the area of Consumer Protection, related to prohibited substance contamination and/or adulteration, content validity, and information and knowledge provided on Nutritional and Traditional Supplement product labels
Abstract:
Nutritional supplements (sports food) are used by competitive and recreational athletes of all ages. These are often people in predominantly affluent communities, who can afford the cost of nutritional supplements. The situation is further exacerbated by the general pressure placed on certain groups to use supplements. Young sports participants who are engaged in developmental and competitive phases of sport, in particular, encounter peer pressure to use supplements and to enhance body image. As a consequence the supplement industry has grown to meet the increasing demand. Energy drink consumption is currently an emerging and a diverse phenomenon globally. The youth (in South Africa) become an attractive consumer base for such 'energy' products, due to various social-cultural and lifestyle shifts. For the non-affluent youth consumer who may not be able to afford nutritional supplement products, may resort to energy drinks, to redirect their ideas of a good body-image. In contrast the affluent youth consumer may compliment his Nutritional Supplement regime, with Energy Drinks. The information or sources may not necessary be accurate, due to the general non-regulation of the industry. It therefore is important to have specific knowledge and understanding of information stated on the product labels and/or gathered for both nutritional supplements and energy drinks that will contribute to ensure informed choice. The research objective is to explore the supplement and energy drink labels, and other sources of information that may influence purchasing decisions and trends that may contribute to the body-image aspiration, in the respective communities.
Fitness and Sports Nutrition
Location: 2
Session Introduction
Department of Sports Medicine, Iran University of Medical Sciences, Iran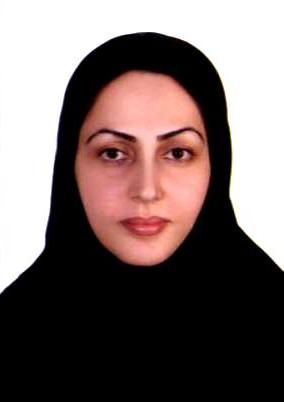 Biography:
Parisa Nejati is a sports medicine specialist who has 7- years' experience in sports injuries and exercise prescription in medical conditions. Another favorite work field of her is fitness and obesity. She works as a member of fitness team visiting the overweight and obese patients for prescribing exercise as well as diet adjustment. She has taught sports nutrition to sports medicine residents at the university since 2010. She has quite a little experience about nutrition strategies in special sports like indoor soccer or volleyball. She would like to get an occasion opportunity for more study or research in this regard and get more experience by attending this conference
Abstract:
This double blind randomized clinical trial aimed to evaluate the effect of phone reminder plus exercise prescription on physical activity amount, attitude and anthropometric parameters in patients who wanted to lose weight. The inclusion criteria were: BMI>=25, No taking exercise in last three months, No contraindication for aerobic exercise, No taking noninvasive body contouring methods during last 6 months, no bariatric surgery during last year and agreement to not take other weight loss methods during study. Forty-six patients were randomized in two groups by computerized randomization in exercise prescription or exercise prescription plus 10 minutes telephone reminder a week. The first group did 30 minutes moderate walking (50 % of Heart Rate Reserve) 5 days a week. The second group did exercise as the same as the first group but they received a remember phone call by the researcher to do exercise. Both groups intaked the same calories (1800 kcal a day). Anthropometric parameters (weight, height, BMI, waist circumference, thigh circumference, pelvic circumference, and body fat percentage), motivation and physical activity amount were the main outcome measured before, one and three months after intervention. Physical activity was measured by International Physical Activity Questionnaire (IPAQ) and attitude was measured by a questionnaire too . Body fat percentage was measured by Bio Impedance Analyzer (BIA).
Mean of attitude and physical activity score was increased in both groups after 3 months which was statistically significant (p-value <0.05). The anthropometric parameters did not change after 3 months in both groups. Mean difference of physical activity, attitude and anthropometric parameters after 3 months, was not significant between two groups (p-value >0.05).
Ten minutes a week telephone reminder could not change the attitude of physical activity, physical activity amount and entropometric parameters in patients who got exercise for weight loss.